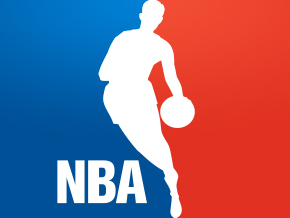 Quick Look: You will need an NBA League Pass subscription (see rates at the bottom of this page) to see live games, but there is also free content for NBA fans who don't want to subscribe. You'll find five categories and a Highlights Reel when you launch the channel: Schedule, Stats, Standings, Classic Games, Video, and Settings. Subscribers can watch past games and live games (subject to blackouts), while non-subscribers will see some limited stats for past games and games-in-progress.
The Video option in the main menu gives you free access to short videos under the categories of Game Recaps, Top Plays, Top 10s, Nightly Notables, and NBA Clips.
The Standings option will present you with a full screen of standings for each conference, including wins/losses, conference and division standings, last-ten results, and current streaks.
The only useful option under Settings is the ability to select whether or not to show games times in "local time". You'll also find the channel version, along with a copyright statement under "About", and those who are so inclined can review the 17-page terms and conditions under "Terms & Conditions".
If you're planning to purchase a subscription to watch your local team, pay attention to the blackout conditions Games available on League Pass are listed here. As stated on the NBA website, "Local and national market blackout rules apply based on your location. Nationally and locally televised games are subject to blackouts and are therefore not available via NBA LEAGUE PASS BROADBAND (regardless of home or away). So how do they know to blackout your local game when you're connecting over the Internet? Your IP address is detected and tracked back to your zip code (or a zip code that should be reasonably close to yours), identifying which market you're in. The subject of blackouts always brings complaints about Roku, but blackouts are placed by the NBA to protect the broadcasters who have paid really big bucks for the right to carry the games live.
If you do subscribe to the League Pass, read the fine print. In addition to blackouts, all packages except the Day Pass automatically renew for the 2016-2017 season if you don't e-mail your cancellation by a certain date. There is also a statement that it may take up to two days after purchase before you can activate your subscription for "other platforms". So don't wait until an hour before game time to subscribe, or you may find that don't have access where you want it.
-- Information is current as of October 29, 2015
Developer's Channel Description: Follow your favorite NBA teams right on your Roku player. With the NBA Game Time channel, watch game video highlights, view LIVE score updates, get team and player stat summaries and see league standings.
CHANNEL STORE CATEGORY: Sports
DEVELOPER: NBADigital
FEES:
Scores, stats, recap videos, and other information is free. After 1/8/2012, live games require a subscription to NBA League Pass Broadband. Watch all 30 teams live for $199.00 (or 5 installments of $44.99).
NBA Team Pass :Select a single team to watch live for $119.99 (or 5 installments of $26.99).
NBA Single Game- $6.99
NBA Pass Audio- $9.99 Listen to all NBA games Live
RELATED LINKS:
NBA Website
NBA Roku Subscription Information
NBA on Facebook
NBA (@NBA) on Twitter