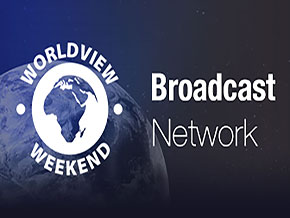 Quick Look: A paid subscription and linking of your Roku are required in order to access any content on this channel. The website lists the following content as being available to paid subscribers:
Over 200 mp3 recordings of Worldview Weekend keynote presentations by nationally known speakers
1,000 mp3 recordings of Worldview Weekend Radio with Brannon Howse (Every program since September, 2007).
Many of the Worldview Weekend Hour TV programs on demand
Over 100 Worldview Weekend DVDs on Demand
There is no indicition as to whether all of these are available on the Roku channel.
Video topics include the following:
The dangers of the Emergent Church
Why evil and injustice do not negate the reality of a good God
Why the Bible can be trusted
Why Darwinian evolution is a lie
The liberal myth of "separation of church and state" as defined by the ACLU
The authenticity of Jesus' resurrection
What the fossil record really reveals
The myth of global warming
Developer's Channel Description: The Worldview Weekend Situation Room is the World's Premier Biblical Worldview, Web-Based, Radio, and Television Network.
CHANNEL STORE CATEGORY: Religious
DEVELOPER: WORLDVIEW WEEKEND
FEES: $59.95 per year. Purchase here online.
RELATED LINKS:
Worldview Weekend Website
WVW Situation Room