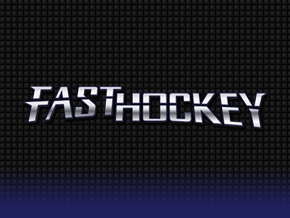 Quick Look: Hockey fans should ignore the official channel description - it's an advertisement for the FASTHockey website. This channel carries games only from the United States Hockey League (USHL), a junior ice hockey league with 16 member teams from Midwestern cities. The USHL is an amateur league with players who are age 20 and younger.
If you're a fan of the USHL in general, or any of the USHL team in particular, this is a channel you will want. It offers live broadcasts of the USHL games (for a fee) and free videos of game highlights and behind-the-scenes looks at the league and the players.
To watch any content on this channel, you will have to complete a free registration at the FASTHockey website. After registering, login with your e-mail address and password, load the Roku channel, and link your Roku device at www.fasthockey.com/roku. That will give you access to the free videos, but you will need to purchase credits to watch live games. See pricing information below.
-- Information is current as of September 28, 2012
Developer's Channel Description: FASTHockey is the premier online destination for ice hockey fanatics from around the world. Visitors can choose from an incredible array of games from national governing bodies, conferences, leagues, teams, tournaments, and other events.
CHANNEL STORE CATEGORY: Sports
DEVELOPER: IMAVEX.COM
FEES: Live games require advance purchase of credits from the FASTHockey website. 1 credit = 1 game. Credits range in price from $7.99 for the purchase of a single credit to $5.99 per credit when purchasing 50 credits. Account upgrades for unlimited access are also available.
RELATED LINKS:
United States Hockey League Website
FASTHockey Website