Quick Look: TTN Store is a product of the same people who brought us TTN TV, a promotional channel for a company called "TO THE NEW Digital." TTN Store offers promotional merchandise with the company logo - a coffee mug, a laptop sleeve, and a water bottle (see the screenshot below). Before viewing the merchandise, though, you will need create an account and link your device, which requires that you supply your name, email address, and postal address. If you want to buy TTN merchandise, you will supply your credit card information through the Roku channel.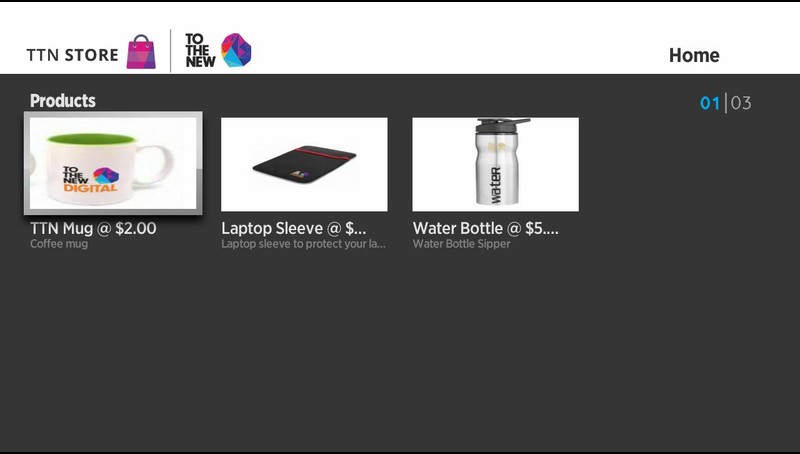 .
-- Information is current as of August 11, 2016
Developer's Channel Description: TTN Store channel allows customers to online buy any product on TV.
CHANNEL STORE CATEGORY: Lifestyle
DEVELOPER: TTND
FEES: None
RELATED LINKS:
TO THE NEW DIGITAL Website
TO THE NEW DIGITAL on Facebook
TO THE NEW DIGITAL on Twitter
TO THE NEW DIGITAL on YouTube