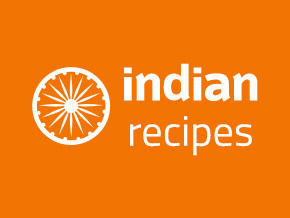 Quick Look: The Indian Food channel offers instructional cooking videos in the categories of Appetizer, Breakfast, Chicken, Dessert, Drink, Main Dish, Rice, Side Dish, and Snack. You can also filter by Healthy, Cuisine (Gujarati, North Indian, South Indian), Dish (chutney, bread, rice, salad, sandwich, sauce, soup), Interest (vegan, vegetarian, everyday, kids, party, quick, wedding), Ingredients (chicken, fish, mango, potato, rice, vegetable), and Occasion (Holi, Diwali). There are currently (April 2012) just over 200 videos available, not "over 5,000" as promised in the developer's channel description.
For those not familiar with ifood.tv, it's a website where users upload their amateur cooking videos. These videos are available on a variety of ifood Roku channels. Video quality is variable, ranging from horrible to decent. Content is also variable. Most of the videos are home-made, so don't expect Food Network personality types. Watch the videos for the learning experience, not for entertainment value.
Developer's Channel Description: Indian Food has over 5000 trustworthy and practical food videos from top chefs like Vikas Khanna, Harl Nayak, Bivs, Sanjay Thumma. Enjoy recipes for Indian Desserts, Drinks, Hoi, Diwali, Pongal, Eid, Kids, Healthy, Easy, Vegetarian, Punjabi, Gujarati and other foods you will love.
CHANNEL STORE CATEGORY: Food

DEVELOPER: FUTURE TODAY INC
FEES: None
RELATED LINKS:
ifood.tv Website