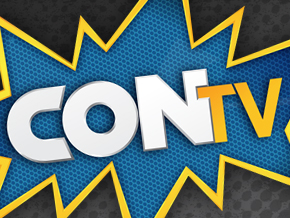 Quick Look: ConTv is a channel that promises to let you "immerse yourself in the Comic Con experience." The channel offers Sci-fi and monster movies, cult classics, martial arts, hit television series from years past, and more. The channel requires you to register, which can be done by following this link. Once you are registered you have the option of a premium membership which is $6.99/month. The standard membership entitles you to watch commercials with your shows and not all content is available to view. Unfortunately you won't know if a video is free or premium until you click on it.
The video content is separated into the following categories:
ConTV Exclusives
Splatter Fest
Kaiju Slumber Party
Sci-fi/Fantasy
Horror
Space: The Final Frontier
Jason David Frank's Picks of Fury
Action
Cult
Heart Breakers and Life Takers
Best of the Fests
Comedy
Anime
Time Warp
Foreign Flicks
B-Movies
Thriller
Once you Go Zombie....You're Dead
We're into These
Not on Netflix
Kids
Documentary
Movies
TV Shows
You can browse the entire library of thousands of videos prior to subscribing.
-- Information is current as of March 10, 2015
Developer's Channel Description: CONtv, the first digital destination devoted to all things fandom, instantly streams video of genre movies, TV shows, and live panels straight from the convention to your Roku so you can immerse yourself in the Comic Con experience – anytime, anywhere.
CHANNEL STORE CATEGORY: Movies & TV
DEVELOPER: Cinedigm
FEES: Basic channel is free, $6.99/month subscription for VIP membership
RELATED LINKS:
ConTV Website
ConTV on Facebook
ConTV on Twitter