Quick Look: UOcean is a screensaver that displays a slideshow of ocean-related photos (fish, waves, sea creatures, etc.) while your Roku is idle. The screen also has a digital clock that can be enabled/disabled in your settings. Below are several images shown in this screensaver: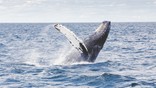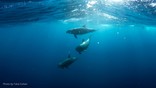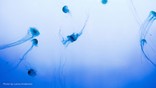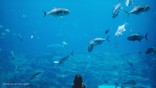 NOTE: Screensavers do not work like regular channels. They must be activated from the Settings menu. See this article for more details on setting up a screensaver on your Roku.
-- Information is current as of September 14, 2016
Developer's Channel Description: An amazing, curated, high-definition collection of ocean photos. Includes a clock which you can enable/disable in the Settings screen.
CHANNEL STORE CATEGORY: Movies & TV
DEVELOPER: UScreensavers
FEES: $2.99 one-time purchase
RELATED LINKS: None