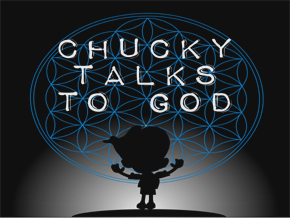 Quick Look: No, this is not another religious Roku channel. The cartoons are simple drawings with little movement in which "Chucky" talks to a disembodied voice (God) about subjects like death panels and how to fix a computer virus. There are ten videos in all with new material being added.
-- Information is current as of June 14, 2013
Developer's Channel Description: Chucko Comics presents a new internet comic/cartoon that interviews God. Check out my blog chucktheduck.wordpress.com for many more comics.
Developer's: CHUCKO COMICS
CHANNEL STORE CATEGORY: Comedy
FEES: None
RELATED LINKS:
Chucko Comics Website