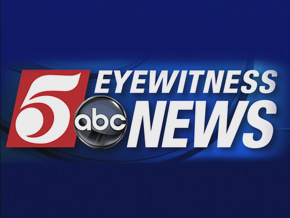 Quick Look: Channel 5 KSTP Eyewitness News is the local ABC affiliate in Minneapolis-St. Paul, Minnesota. The channel offers current on demand News, Weather and Sports segments as well as a graphic 7-day forecast with updated satellite and radar images.
-- Information is current as of May 2, 2014
Developer's Channel Description: Get breaking news, weather, sports and more for Minneapolis, St. Paul, and across Minnesota. Stay on top of the latest local news headlines, weather updates, sports scores and so much more from KSTP and 5 Eyewitness News.
CHANNEL STORE CATEGORY: News & Weather
DEVELOPER: Accelerated Media
FEES: None
RELATED LINKS:
Channel 5 KSTP Eyewitness News Website
Channel 5 KSTP Eyewitness News on Facebook
Channel 5 KSTP Eyewitness News on Twitter
Channel 5 KSTP Eyewitness News on Google+