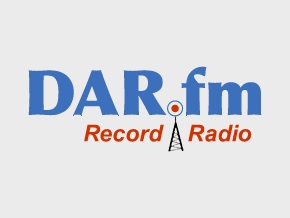 Quick Look: DAR stands for digital audio recording, and DAR.fm works something like the DVR on your TV. You can pick an individual show to record, or you can find a radio stations and record it for a set period of time now or in the future. The service is free, and that includes 2 GB of storage. The DAR.fm website claims that this is good for around 100 hours of recording, although they point out that this can vary based on whether you're recording talk or music. If you need more storage, a paid account is also available.
It should be noted that the DAR.fm Roku channel only allows playback of your previously recorded material. You have to visit the DAR.fm website to set up those recordings.
Developer's Channel Description: Turn you Roku into the ultimate interactive radio. Choose from thousands of popular shows and stations at the www.dar.fm website. Once recorded, listen on your Roku with pause, skip forward and back capability.
CHANNEL STORE CATEGORY: News & Weather
DEVELOPER: DAR.FM
FEES: None
RELATED LINKS:
DAR.fm Website