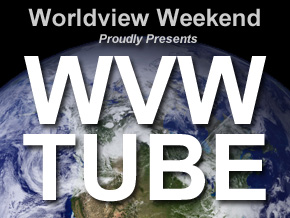 Quick Look: Worldview Weekend is a worldview, web-based, TV and radio network founded by Brannon Howse, who "regularly writes and speaks on the importance that Biblical evangelism include the use of the moral law and the Biblical explanation of true repentance." You'll find a lot of anti-Catholic sentiment here with videos stating that Roman Catholicism is a false religion, among other things. Mormons don't escape unscathed either. Glenn Beck is labeled a "pagan new-age, universalistic Mormon," and feminism is taught to be "anti-family, anti-father" and "guaranteed to bring about the wholesale destruction of the American family."
This preview channel offers short segments of the full 50-minute videos available by subscription on the WVW Situation Room channel. Also available are audio programs from Worldview Weekend Radio.
-- Information is current as of July 28, 2012
Developer's Channel Description: The Worldview Weekend Tube and Radio is the World's Premier Biblical Worldview, Web-Based, Radio, and Television Network.
CHANNEL STORE CATEGORY: Religious
DEVELOPER: WORLDVIEW WEEKEND
FEES: None
RELATED LINKS:
Worldview Weekend Website
Brannon Howse on Facebook
Worldview Weekend (@worldviewweeken on Facebook