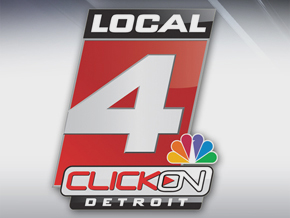 Quick Look: ClickonDetroit, WDIV Channel 4, is the local NBC affiliate in the Detroit, Michigan area. The channel offers current on demand news segments as well as an updated 7day forecast and current satellite and radar images.
-- Information is current as of May 2, 2014
Developer's Channel Description: WATCH your latest Detroit area News, Weather, Traffic and more on demand on your Roku device with the WDIV News App!
CHANNEL STORE CATEGORY: News & Weather
DEVELOPER: Accelerated Media
FEES: None
RELATED LINKS:
WDIV Channel 4 Website
WDIV Channel 4 on Facebook
WDIV Channel 4 on Twitter