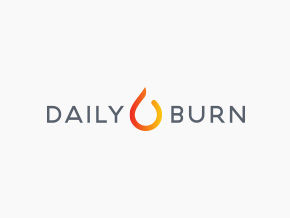 Quick Look: DailyBurn provides a daily workout video on their Roku channel, or you can select a workout from their video library. Choose from the categories of Easy, Medium, or Hard, or pick by duration: 0-20, 20-40, or 40-60 minutes. You can also select a workout video based on the trainer, choosing from the six trainers currently available.
All Roku users can watch five minutes of every video on the channel. A 30-day free trial is available by linking your Roku device, but you will need to set up an account at the DailyBurn website and provide your credit card information. Cancel within 30 days to avoid being billed monthly.
The account provides more than just access to the Roku videos, however. According to their registration page, the free trial will provide you with "a personal trainer and nutrition basics that you can access whenever you want, wherever you are. From intense interactive video workouts with fun and dynamic trainers, to custom meal plans and recipes, DailyBurn has everything you need to get in the best shape of your life."
-- Information is current as of July 21, 2012
Developer's Channel Description: DailyBurn streams unlimited, high-quality workout videos. With a diverse set of professional trainers and workouts ranging from High-Intensity and Strength to Yoga and Dancing, you'll never get bored with your workouts again.
CHANNEL STORE CATEGORY: Fitness
DEVELOPER: DAILYBURN
FEES: 30-day free trial, then $10 per month. Subscribe through DailyBurn website.
RELATED LINKS:
DailyBurn Website
Link Your Roku Device to DailyBurn
DailyBurn on Facebook
DailyBurn (@dailyburn) on Twitter