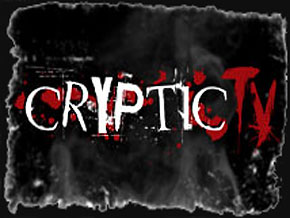 Quick Look: The Cryptic Television Roku channel offers a single livestream broadcast. The following movies and shows indicate the type of programming offered:
The current schedule can be found here.
For more horror films on Roku, visit the channels House of Horrors, FrightPIX, Zom-Bee, Creepster.TV, and 24-7 Horror Channel.
-- Information is current as of May 23, 2013
Developer's Channel Description: The best place online for horror movies. b-rated movies, independent movies to be watched! All complete without being edited or chopped to death by the FCC. Watch the movies in their full glory, as the creators intended them to be seen. Throw in our own original programming and you have yourself the best horror ride online!
CHANNEL STORE CATEGORY: Movies & TV
DEVELOPER: CrypticTV
FEES: None
RELATED LINKS:
CrypticTV Website
CrypticTV on Facebook
CrypticTV (@CrypticTV) on Twitter