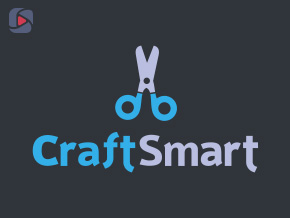 Quick Look: CraftSmart features a collection of craft-related videos from YouTube producers that include SimpleKidsCrafts, CraftKlatch, P. Allen Smith, and TroomTroom. Videos are offered under a number of categories, including the following:
DIY Minature Crafts
Home Decor Crafts
Easy Home Decor Ideas
DIY Coasters
Budget Crafts
Handmade Gifts
Bottle Craft
Foam Sheet Craft
Dollar Store Crafts
Surprise with PlayDough
-- Information is current as of October 25, 2019
Developer's Channel Description: CraftSmart.tv is a FREE well-curated channel featuring expert tutorials on various craft projects. Watch easy instructional videos for all skill levels on crochet, embroidery, jewelry and wedding crafts, home DIYs etc for adults and kids. Install this FREE channel. Start your next DIY project today.
CHANNEL STORE CATEGORY: Kids & Family
DEVELOPER: Future Today Inc
FEES: None