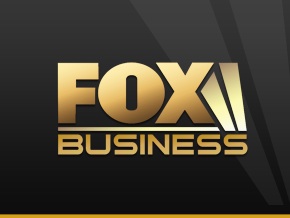 Quick Look: The Fox Business channel brings a half-hour of live business and economic news to the Roku on Mondays, Thursdays, and Fridays at 11:00 am Eastern. Fox Business also provides video on demand with 60 video segments for each of the following Fox Business shows:
Videos are also available under the topics of Market Check, Business Leaders, Small Business, and Technology; and for the featured series Charlie Breaks It, All Things Digital, Tech Connect, and Making Money. Note that topics and featured series, as well as the available shows, are likely to change over time as the Fox Business programming lineup changes.
Fox Business viewers may also be interested the CNBC channel on Roku, which provides real-time stock quotes.
-- Information is current as of November 11, 2012
Developer's Channel Description: Get the top business stories of the day, plus expert analysis from in-the-know investors and seasoned market reports. Plus, watch 30 minutes of live-streaming business and economic news Mondays, Thursdays, and Fridays at 11am ET.
CHANNEL STORE CATEGORY: New & Weather
DEVELOPER: FOX BUSINESS
FEES: None
RELATED LINKS:
Fox Business Website
Fox Business on Facebook
Fox Business (@foxbusiness) on Twitter