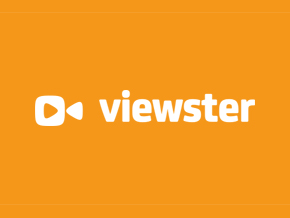 Quick Look: Viewster is a Switzerland-based video-on-demand service that "offers an attractive choice of up-to-date feature films, series and film star interviews."1 The Viewster Roku channel lists 300 titles under the "New" category. This would, presumably, include all available titles, as this is a new channel.
There are 20 movie genres available and a quick scan shows the movies appear to be mostly current-era titles, although none that I readily recognized. There are also five categories of TV series: Action & Adventure (Flash Gordon episodes), Classics (Superman and Laurel & Hardy), Comedy (Black Books, Peep Show, At Home with Julia, Eagle & Evans, Twentysomething, Lowdown, Laurel & Hardy), Drama (Flash Gordon, Top Boy, Queenie), and Sports (Tai Chi and Fit to the Core).
-- Information is current as of July 19, 2013
Developer's Channel Description: Viewster is offering a wide range of Hollywood Movies, Classic movies, award-winning independent films, international TV series and funny video clips.
DEVELOPER: Viewster
CHANNEL STORE CATEGORY: Movies & TV
FEES: None
RELATED LINKS:
Viewster Website
Viewster on Facebook
Viewster (@viewster) on Twitter
Viewster on Google+