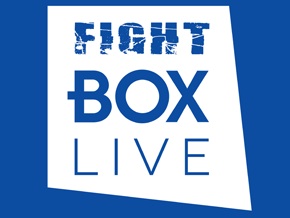 Quick Look: First a disclaimer: this channel does NOT deliver "hundreds of on-demand contents" as claimed in the developer's description (perhaps the poor grammar should have been a tip-off). In reality, the channel offered only 70 videos when I reviewed the channel. What you do get are videos covering Mixed Martial Arts, Muay Thai, Capoeira, Sambo, Sumo, Kickboxing, Japan Wrestling, American Wrestling, and Karate. If you follow competitions, though, be aware that these videos don't always capture the latest action. Under Karate, for example, all you will find are two videos from a 2010 competition.
There is also a livestream channel, but the associated website does not provide a programming schedule or list of upcoming events. I haven't determined whether the livestream provides anything more than a promotion for the channel. I only watched the channel for 10 or 15 minutes, but during that time the channel showed nothing but short compilations of fights with no commentary and no information as to what events are being shown.
-- Information is current as of April 28, 2013
Developer's Channel Description: The sweet smell of victory, the agonizing pain of defeat. MMA, boxing, Muay Thai, and more, when the bell rings, it is time to fight. Subscribe and enjoy fights 24/7 with a Live channel and hundreds of on-demand contents.
CHANNEL STORE CATEGORY: Sports
DEVELOPER: Filmbox Live
FEES: $2.99 monthly subscription.
RELATED LINKS:
Fightbox Live Website