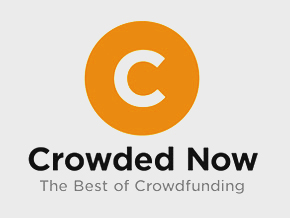 Quick Look: Crowdfunding, for those not familiar with the term, is a way to finance a project through small donations, loans, or investments from many individuals. There are a number of crowdfunding services currently operating on the Internet, including Kickstarter, Indiegogo, and Kiva.
If you're interested in investing or donating through crowdfunding, the Crowded Now Roku channel will help you find a worthy enterprise. The channel features nearly 200 videos covering art, comics, dance, design, fashion, film and video, food, games, music, photography, publishing, technology, and theater. The videos explain the projects being promoted, whether it's helping a small-town theater convert from 35mm to digital, publishing a photo essay on Albuquerque Balloon Festival, or creating the perfect hoodie.
If you like what you see in a video and want more information, there is a link listed in each video's description. Enter that URL in your web browser and you'll be taken to the website hosting that particular project. The Roku description for each video also includes the total amount of money being sought and the deadline for reaching that goal.
-- Information is current as of October 11, 2012
Developer's Channel Description: Crowded Now is your destination for the most exciting projects from world of crowdfunding...beamed directly to your living room! We showcase engaging project videos, making your television a passport to the crowdfunding community.
CHANNEL STORE CATEGORY: Shopping
DEVELOPER: Pomp Productions
FEES: None
RELATED LINKS:
Crowded Now Website