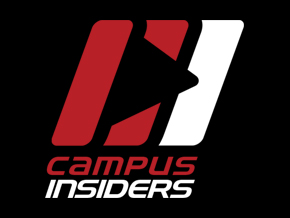 Quick Look: The Campus Insiders Roku channel provides college sports fans with videos covering college basketball and college football. Sorry - no live games or full replays, but you will get short (under 5 minutes) videos with game highlights, player interviews, predictions, and similar newsclip-style videos.
For more college sports videos on Roku, visit XOS College Sports and ACC Digital Network.
-- Information is current as of July 19, 2013
Developer's Channel Description: College sports game highlights and interviews!
DEVELOPER: 1 Mainstream
CHANNEL STORE CATEGORY: Sports
FEES: None
RELATED LINKS:
Campus Insiders Website
Campus Insiders on Facebook
Campus Insiders (@campusinsiders) on Twitter
---