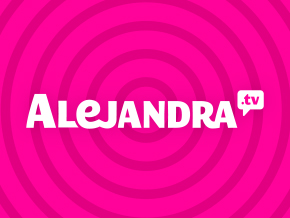 Quick Look: If clutter is becoming a problem - too much stuff and not enough room - let professional organizer Alejandra Costello help. She has been featured in popular magazines like Parents, Women's Day and Family Circle, as well as television networks HGTV and CBS. The channel provides informative on demand videos to help you organize you home as well as your life. Videos include how to efficiently pack toiletries, carry-on luggage, and necessary travel documents for your next vacation, and a nine-part series on how to organize your home office. Each video is 10 minutes or less in length and all run in sequence once you begin watching.
A trailer for the YouTube version of this channel can be viewed below.
-- Information is current as of August 14, 2014
Developer's Channel Description: Learn how to get organized with tips from Certified Professional Organizer, Alejandra Costello! Become more productive on a daily basis through home organizing tips, product reviews, and ideas to de-clutter. Alejandra can't wait to show YOU how to get organized too!
CHANNEL STORE CATEGORY: Lifestyle
DEVELOPER: Future Today Inc
FEES: None
RELATED LINKS:
Alejandra.tv Website
Alejandra.tv on Facebook
Alejandra.tv on Twitter
Alejandra.tv on YouTube