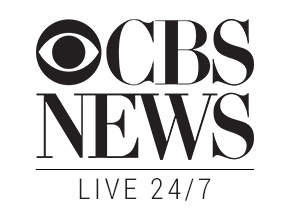 Quick Look: The CBS News Roku channel launches with a live stream of segments from newscasts previously aired on the CBS broadcast network. You may find, for example, a segment from CBS This Morning if you turn on this channel at 5:00 pm.
Pressing the "up" arrow on your Roku remote to access the video-on-demand library. Here you'll have access to videos that were recently streamed on the live stream, along with a list of upcoming segments. There are also short video news stories and clips from six shows: 60 Minutes, Sunday Morning, CBS Evening News, CBS This Morning, Face the Nation, and 48 Hours. Complete episodes are not available, but segments do autoplay so you don't have to work the remote after every video.
You'll also find news videos categorized under Politics, U.S., World, Entertainment, Health, Sci Tech, and Viral. Rotating categories cover current events; recent topics were Campaign 2016 and ISIS Terror Threat.
Short single ads run at the beginning of many, but not all, videos. For sports coverage from this network, visit the CBSSports.com Roku channel.
-- Information is current as of January 1, 2016
Developer's Channel Description: The CBS News app features CBSN, the 24/7 digital streaming news network from CBS News, as well as on demand video from CBS's awarding winning news programs, including CBS Evening News, CBS This Morning, 60 Minutes, 48 Hours,Sunday Morning and Face the Nation, and CBSNews.com
CHANNEL STORE CATEGORY: News & Weather
DEVELOPER: CBS News
FEES: None
RELATED LINKS:
CBS News Website